Find the best SD-WAN supplier for your customers' unique needs with the most robust SD-WAN comparison guide on the market.
Comparisons were done on features and functionality including the following:
Customer sweet spot

Deployment and differentiators

Access options, routing capabilities, firewalls, encryption and more




As businesses continue their digital transformations, implementing multiple cloud-based applications and tools, they're going to need a network that supports the need for increased network resiliency and better application performance across complex network environments. They also want a solution that's both cost-effective and flexible.

Cloud-based controllers have amassed an immense amount of intelligence, shifting the routing paradigm for how application data and traffic moves, and leading to the rise of routing determinations or intent-based policies that are made "on the fly," based on criteria that optimize for bandwidth, cost, priority, and performance, all of which translate into a much more agile network.

As companies continue to adopt SD-WAN at a rapid pace, providers and vendors continue to expand their range of deployment options. To that end, we've updated our SD-WAN comparison guide, to help you select the right solutions for your customers.

Of course, our Solution Engineers are always available to help you not only determine the right fit, but also help guide you on how to implement these complex architectures that inevitably interact with legacy infrastructure, tools and mission-critical applications.
Complete the form to receive the SD-WAN Supplier Comparison Guide!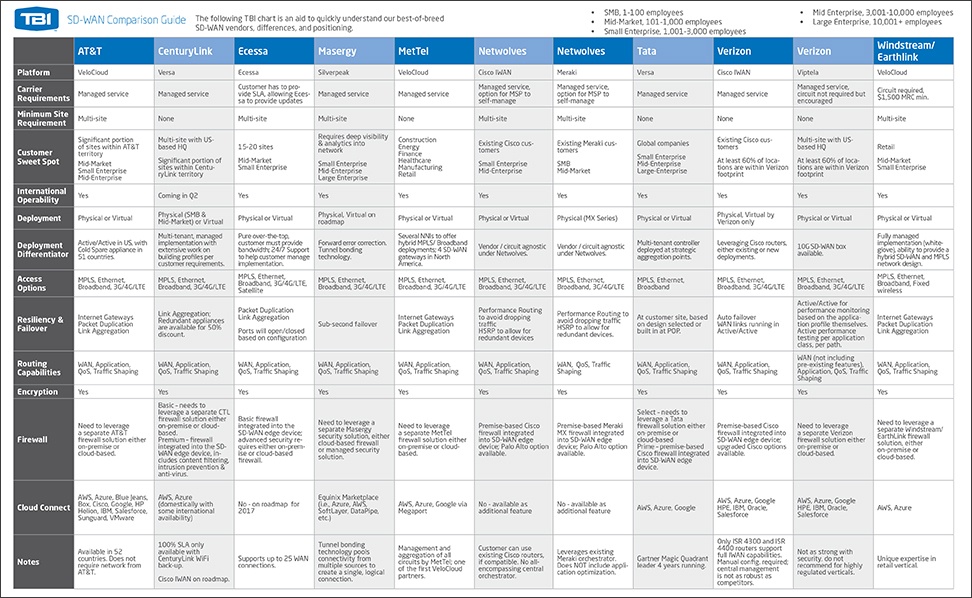 Download the Supplier Comparison Guide
Thank you for your inquiry
Someone will be in contact with you via phone call within the next 24 hours. While you wait, we think you might find these popular blog posts interesting.
5 Ways to Capitalize on the Security Skills Gap
Selling Security Solutions in an IoT World
SD-WAN and MPLS: It's a Marriage, Not a Divorce!