Nearly 7 out of 10 IT managers report that improving the experience of their customers is a top business priority (Forrester).
Welcome to the Age of the Customer. In this era, digitally-savvy customers are changing the rules of business, creating opportunities for companies that can adapt to the evolving environment and risking the sustainability of those that can't.
There are many CCaaS benefits for non-traditional call centers as well. Companies with improved customer engagement and satisfaction KPIs are turning to CCaaS for integrations with applications like Slack, a CRM, social media and more. A few of the numerous benefits to a customer-centric organization implementing a CCaaS solution:
Availability to the consumer (across all touchpoints)
Record/review calls for quality and/or training purposes
Reduce IT headcount (lower maintenance cost)
Seamless interdepartmental access (for customers)
Learn more about how to sell CCaaS into specific verticals and how to leverage TBI to help you do so effectively and efficiently.
What is CCaaS
Who is CCaaS good for (HINT: not just call centers)
Benefits of CCaaS
How to choose the right CCaaS vendor
What to look for in the field (when selling CCaaS)
Complete the form to access the CCaaS Ebook>>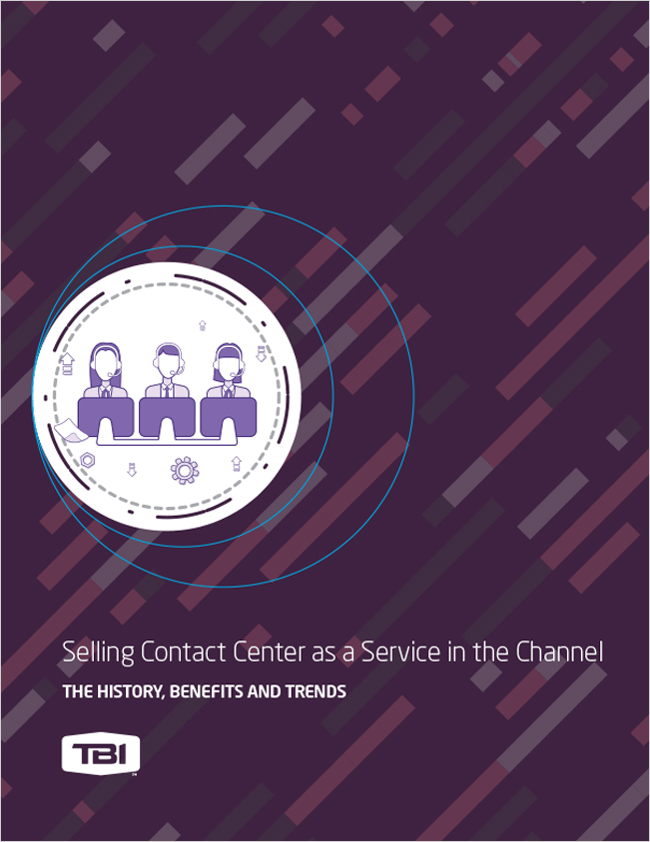 Thank you for your inquiry
Someone will be in contact with you via phone call within the next 24 hours. While you wait, we think you might find these popular blog posts interesting.
5 Ways to Capitalize on the Security Skills Gap
Selling Security Solutions in an IoT World
SD-WAN and MPLS: It's a Marriage, Not a Divorce!